Year 4 and Year 5 trip to Conway Centre, Menai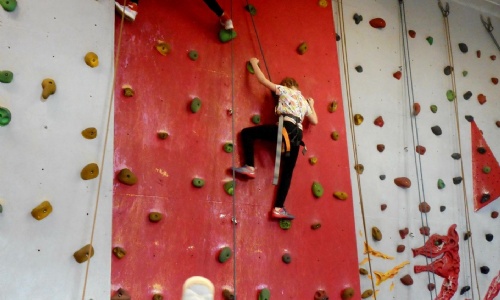 You can find updates on the trip here.
2 October, 11.50am - the coach has arrived safely at the Conwy Centre and the children are getting settled in.
3 October, 9.25am - we all had a peaceful night and are now preparing for breakfast. Yesterday Year 5 loved the paddle boarding and high ropes and Year 4 were brilliant on the low ropes and climbing wall. Everybody ate a good evening meal and enjoyed the campfire that Mr Hamilton lit with no matches!
3 October, 10.30am - we've all had a good breakfast and are about to set off on a canoe trip down the Menai Strait.
3 October, 1pm - we've now canoed down the Menai Strait and had some lunch. This afternoon Year 4 will be doing some bushcraft activities, and Year 5 will be doing a via ferrata along the cliffs.
4 October, 9am - everyone has had a great night's sleep after our busy day yesterday! We've now had a good breakfast and packed up our things. Looking forward to more exciting activities before we head home later today.
6 October, 11.30am - photos from the trip have been uploaded to the Gallery (here).